Howzit Lost Coasters!
Today I'm sharing a handwritten and rubber stamp illustrated poem by Edgar Allan Poe I created for our first annual Poe Appreciation Day blog hop back in January hosted on our Lost Coast Portal to Creativity blog. Pop on over to
my blog
for more info and photos coz here today I'm concentrating on how I began this project which features
Carmen's Veranda Edgar Allan Poe
stamp and
Lost Coast Designs' Lettering/Journaling stencil
.
"A Dream Within A Dream"
Glass framed painting presided over by my E. A. Poe Living Dead Doll and his Raven
For this project I used a sheet of heavy weight Canson watercolour paper and started out by randomly applying Black Soot and Tea Dye Distress Ink to the stamp simultaneously to achieve a variegated effect. I then worked at the
Poe
image by manipulating the stamped ink and applying more directly from the ink pads with a water brush until I was happy with the result. TIP: You can also use Distress Markers for similar results.
Once the painting was dry I added the journaling segments using
Lost Coast Designs large journaling stencil
. The stencil is made of the same plastic as store bought stencils and is strong and easy to use. It measures 6 x 9 inches to fit many journaling books and I used the entire stencil on this project but you can easily just use a portion of it for smaller projects from cards to ATCs, it is a very versatile tool to have in your crafty stash! I taped the stencil down with removable tape and applied Tea Dye and Black Soot Distress Inks with foam ink applicators. The photo below shows the stenciled areas when I removed the stencil. I then applied more Tea Dye to the areas that were blocked out by stencil to reduce the starkness.
I hand wrote the Poe poem with black Micron pen in various nib sizes and applied white acrylic paint to the text with a fine liner paint brush.
If stenciling is not your thing then we do have
Journaling Letter Guide rubber stamps
available in 3 sizes, these are a must have if you enjoy adding your own text to your projects!
Large 5.5 x 7.5 inches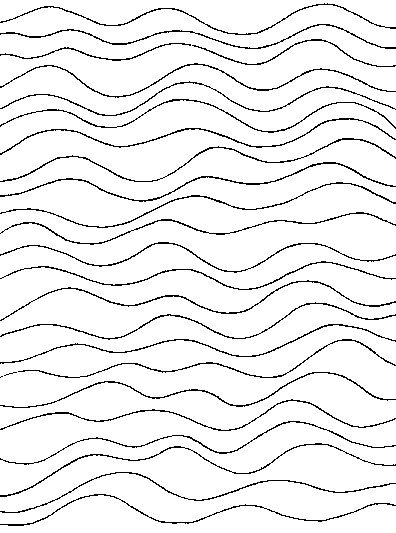 Card size 5.5 inches high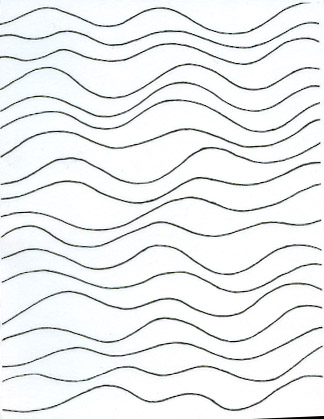 ATC size 3.5 inches high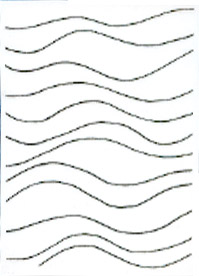 Before you go, did you see all our fabulous news for March? We launched our new
Facebook Fan Group
on March 3rd, announced our Design Team Call as well as some hints on what activities are upcoming! Click
HERE
for the entire scoop! Plus our monthly blog challenge for March is underway, the theme is
Let's Party!
Thanks for stopping by to see my project today :0)
Leigh S-B
THE SHARPIE DOMINO QUEEN
LCD/CV DT Leader