Finally, my Woody Guthrie Memorial pic...
I don't want to say that Springfield was slow...but on Sunday I arranged all my coins in chronological order :-(
I never intended this to be a pet blog, but you've gotta see Kona, Zana's (Stamp Zia) new puppy. Zana brought her to the show. She's SO cute -- very calm for a terrier puppy. She was delighted to be picked up, but raised no ruckus in the booth. Hope to see her at many more shows.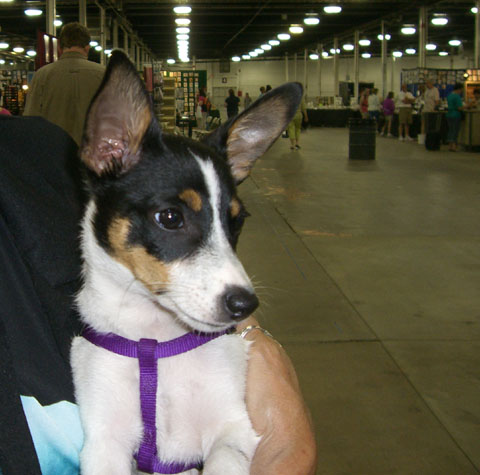 I'm doing some GPS training tomorrow, and heading for Collinsville Friday morning, so won't be back here until next week.
Linda